Victo Dairy Inc.
(1966 - 1987)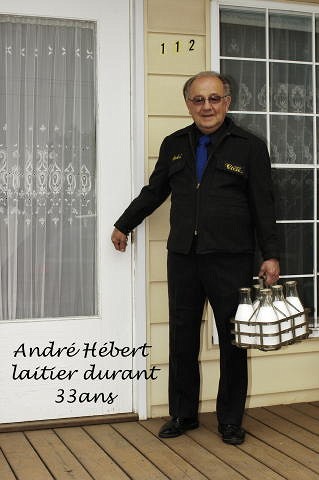 Photo - Denis Morin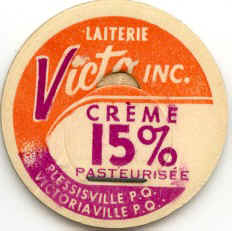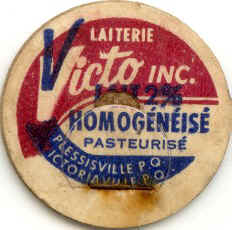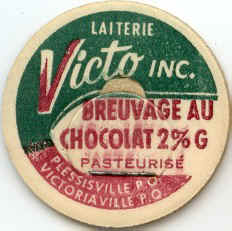 First two 34mm caps - Paul Conner
Next two 34mm caps - Robert Benoît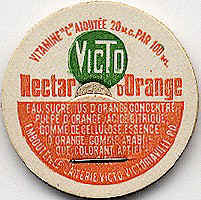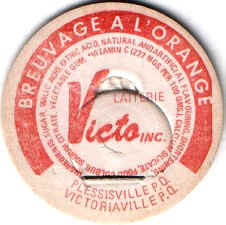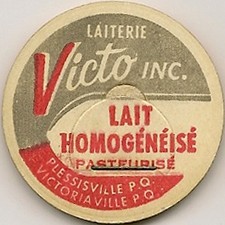 First 34mm cap - Dale Peacock
Second and third 34mm cap - Denis Morin
Last 34mm cap - André Daunais


Advertising ruler - Paul Conner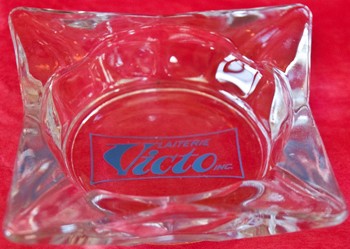 Advertising ashtray - Robert Benoît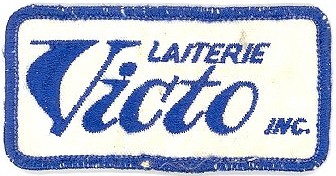 Uniform patch - Denis Morin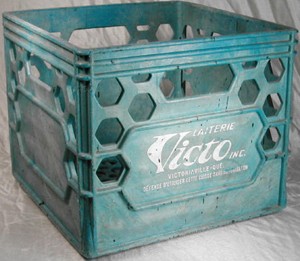 Dairy crates - Denis Morin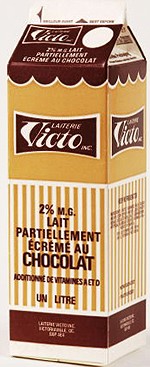 Milk boxes - Denis Morin

Order sheet - Denis Morin

Victo milkman cap - Denis Morin

Invoice book
Denis Morin

Window milk card - Denis Morin

Butter parchment wrapper - Paul Conner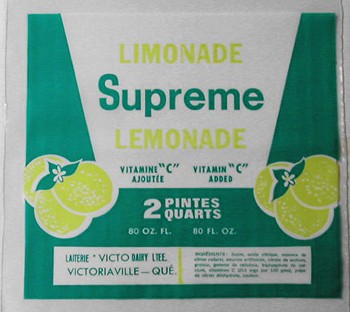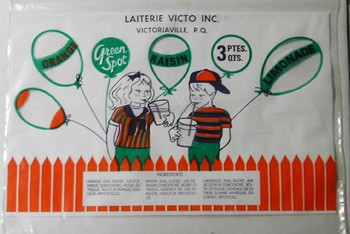 Bags for juices - Denis Morin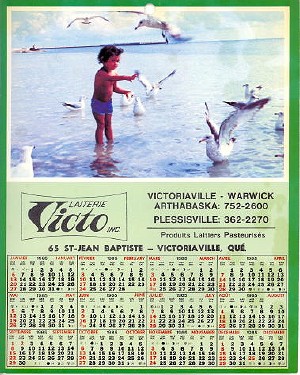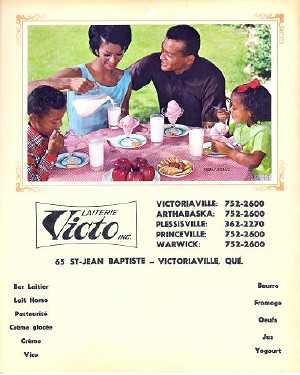 Advertising calendars - Denis Morin
Historic
In 1966, "Bois-Francs Creamery" and "Plessis Dairy, (Vigneault & Frères)" merged so they became strong enough to acquire the "Victoriaville Creamery" that will become the "Victo Dairy".
Agropur (1987-1990)
In novembre 1987, Victo Creamery is sold to Agropur.
Natrel inc. (1990-1992)
April 1990, Agropur sells to Natrel and in july 1992, Natrel sells the property to Construction Jacques inc. Construction Jacques inc. proceded to the demolition of the buildings to make a residential complex, corner Saint-Jean-Baptiste and Saint-Zéphirin.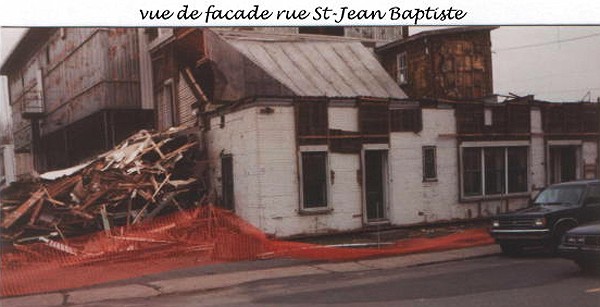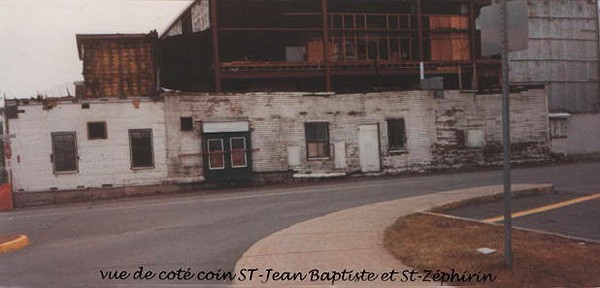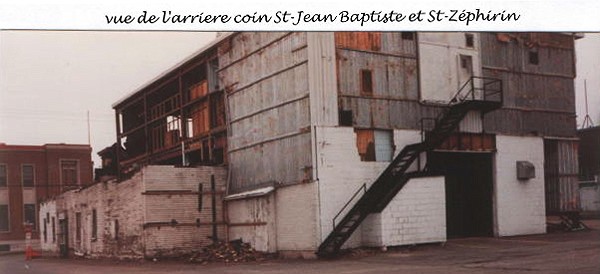 Demolition pictures - Denis Morin

Saint-Jean-Baptiste and Saint-Zéphirin (may 2003)
Photo (2003) and searches : Mr. Denis St-Pierre.
From the book he published in 2004 « Les débuts industriels de Victoriaville 1853-1906 ».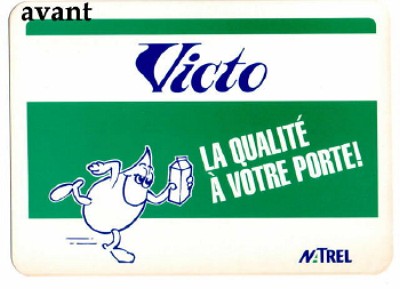 Advertising card - Denis Morin



Creamer lids - Claude Pelletier