Arctic Dairy
(1914 - 1967)
Historic
In 1904, at the age of 18, Mr. Jules Gingras started to sell the milk from his own herd in the streets of Quebec City. With a steady growth, by 1914 it became necessary to expand; so the "Quebec Dairy" who already was making "Arctic" products, was founded. This Dairy was the first one in Quebec City to pasteurize milk.
By 1925 four floors were added to the original building. The next expansion took place in 1930, which doubled the surface area, and with progress, other additions and extensions were added. In 1956, they moved in a new building on Charest Boulevard and changed name for "Arctic Dairy".
At the age of 70, Mr. Gingras handed over the operations and managing to his two sons Paul and Jean-Louis; Paul was the president of the Dairy. In 1967 the dairy was sold to "Laval Dairy" (owned by the Côté family in Quebec). Today the territory is covered by Natrel Inc.
Sources: Mr. Jules Gingras grandson of Jules Gingras the founder.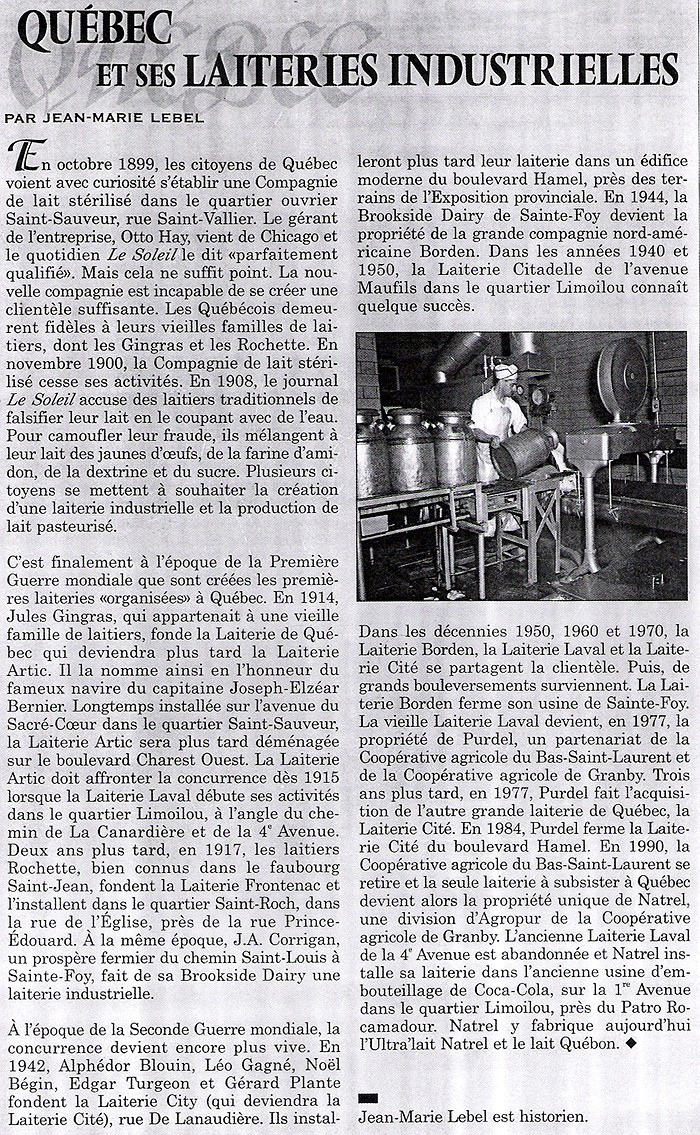 Page sent by Cécile Rochette, granddaughter of Théophile Rochette, founder of the " Frontenac Dairy "


Bottles - Mario Hamel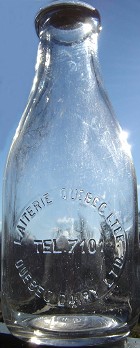 Quart - Danny Currie
First pint - André Daunais
Second pint - Denis Morin
First pint - Pierre St-Amand
Second 1/2 pint - Denis Morin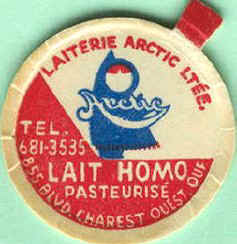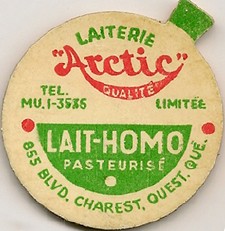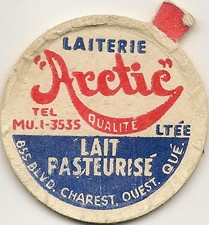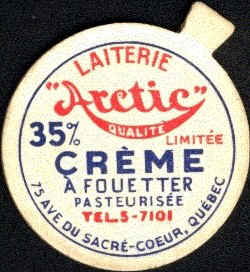 First 42mm cap - Helen Kerfoot
Second 42mm cap - André Daunais
Third 42mm cap - Laurier Fluet
Fourth 42mm cap - Paul Conner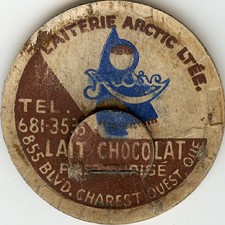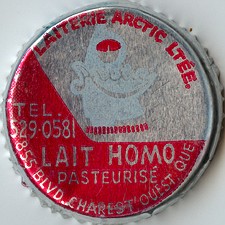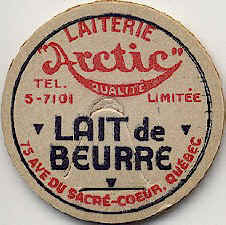 First 42mm cap and aluminum cap - Mario Hamel
Third 42mm cap - Dale Peacock
Fourth 42mm cap - Brian Freed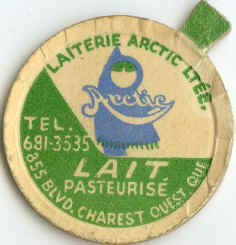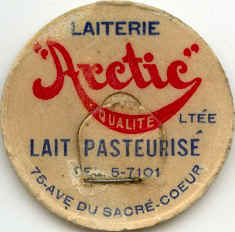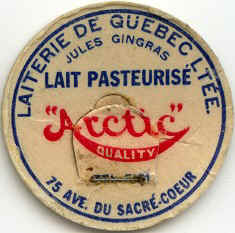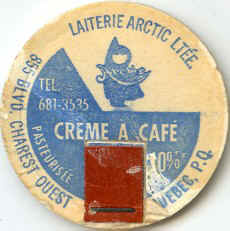 42, 34 and 28mm caps - Robert Benoît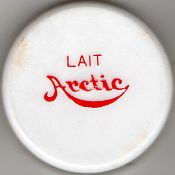 First Advertising plastic cap - Paul Conner
Second Advertising plastic cap - Robert Benoît
Arctic Dairy patch - Paul Conner
Dairy token - Paul Conner
Advertsing Blotter - Bruno Desjardins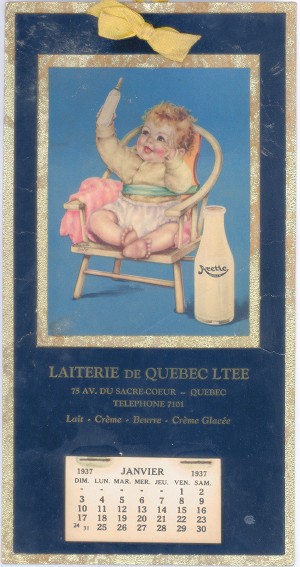 1937 Advertising calendar - Robert Benoît

Advetising book of matches - Jean Bouchard


Advertising book of matches - Claude Pelletier ----»
| | |
| --- | --- |
| Advertising Arctic clock - Bruno Desjardins | |


Sign from Quebec Bell Telephone book dated 1941 - Réjean Matte
| | |
| --- | --- |
| | Advertising Arctic neon sign - Bruno Desjardins |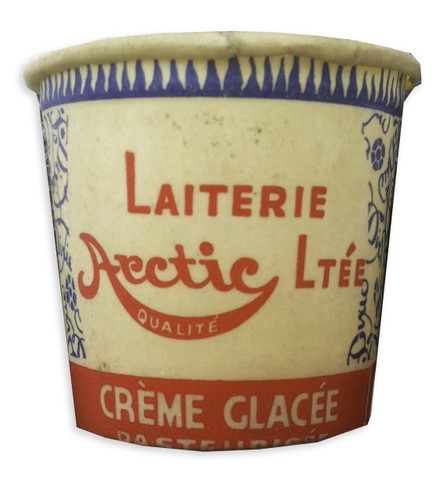 Dixie cup Ice cream container - Pierre Brouillette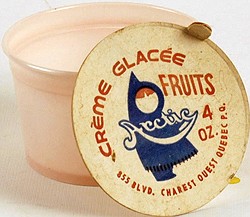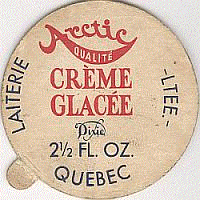 Dixie Ice cream beaker - Denis Morin
Dixie Ice cream beaker lid - Économusée de Charlevoix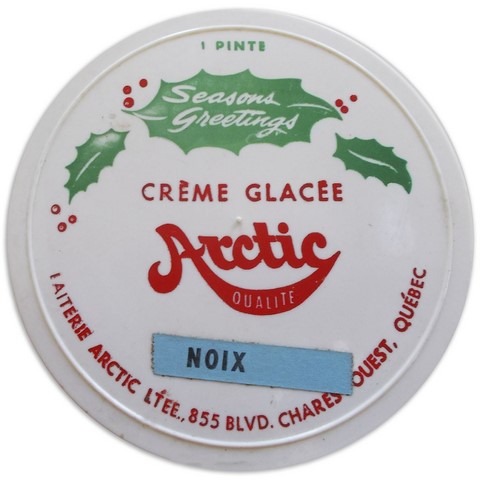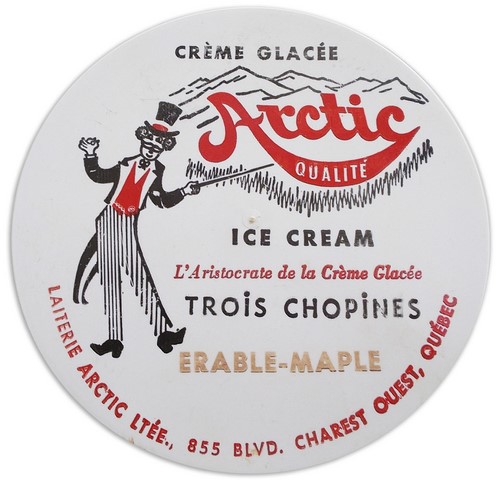 First Plastic 1 Qt Ice Cream Container cover - Leopold Guay
Second Plastic 3 Pt Ice Cream Container cover - Leopold Guay
First 1 Gallon Ice cream cardboard container - Leopold Guay
Second 1 Gallon Ice cream cardboard container - Pierre St-Amand
Third 1 Gallon Ice cream cardboard container - Pierre Brouillette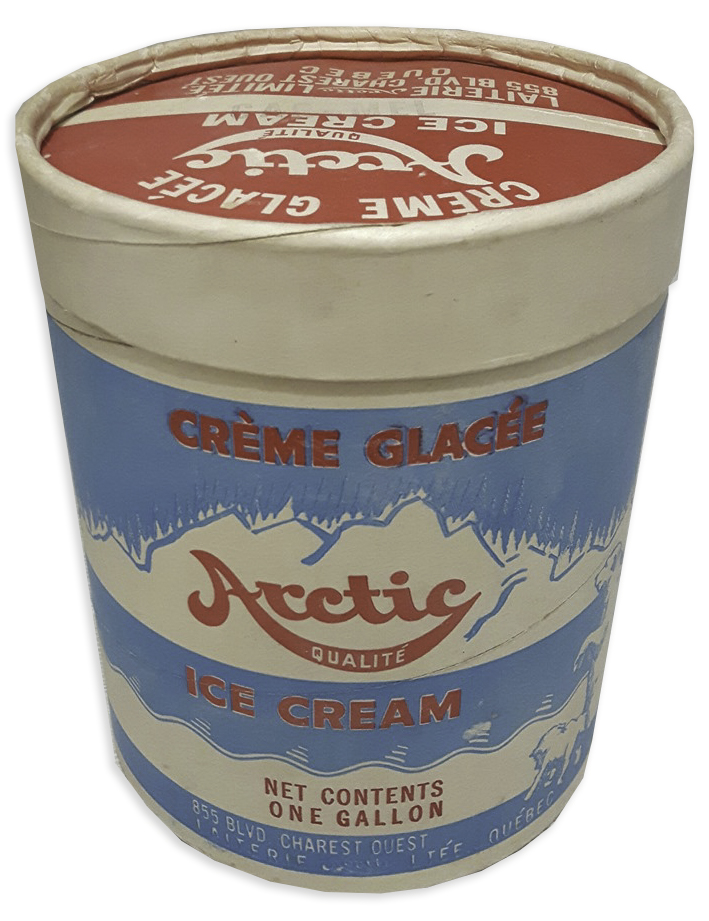 Forth 1 Gallon Ice cream cardboard container - Dan Mailloux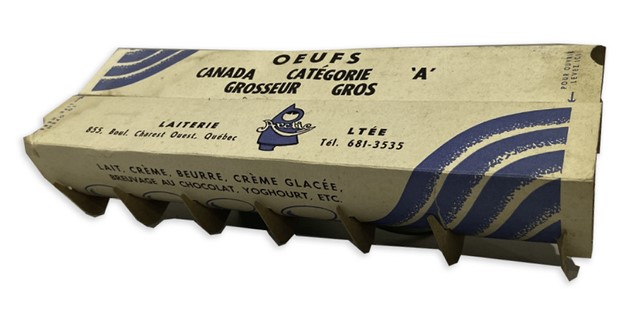 Egg carton - Simon Lefebvre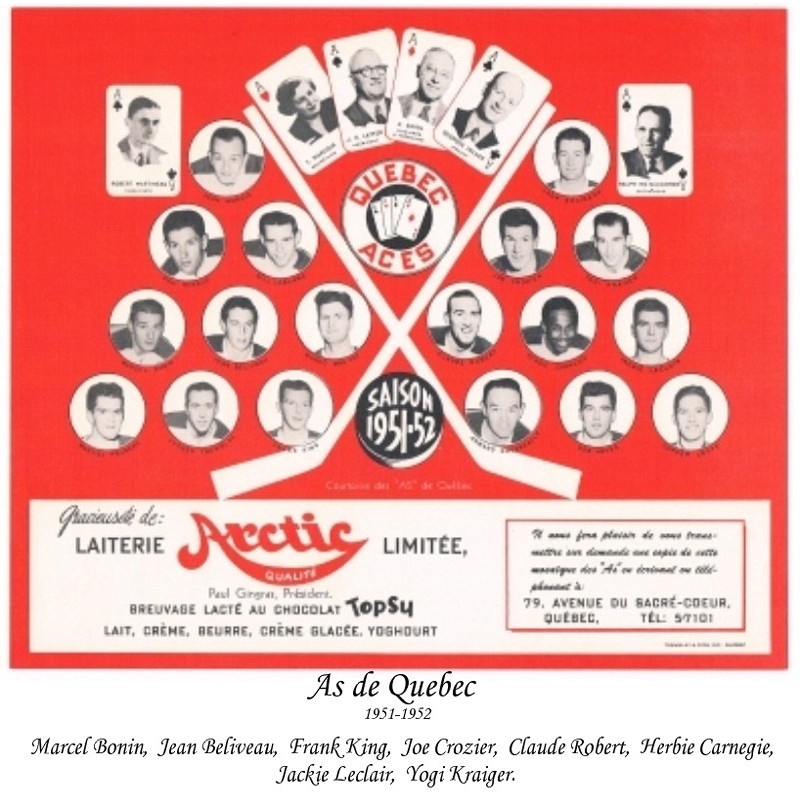 Hockey ad 1951-52 - Gaston Gravel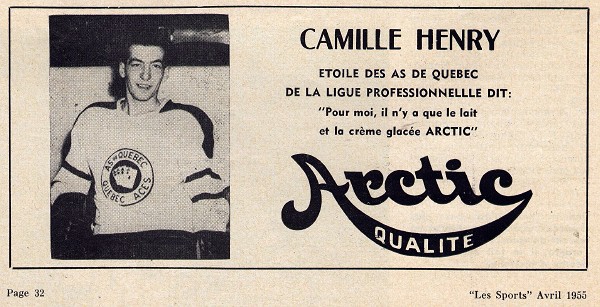 Ad newspaper 1955 - Pierre Cantin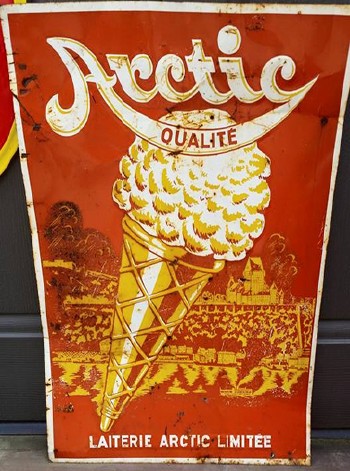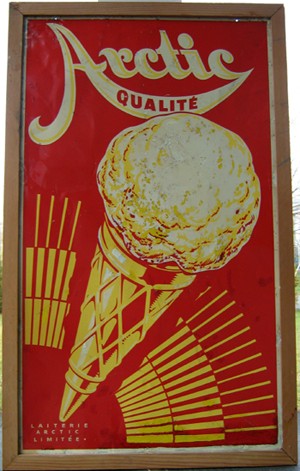 Old Arctic sign - Steve Lussier
Arctic sign - Laurier Fluet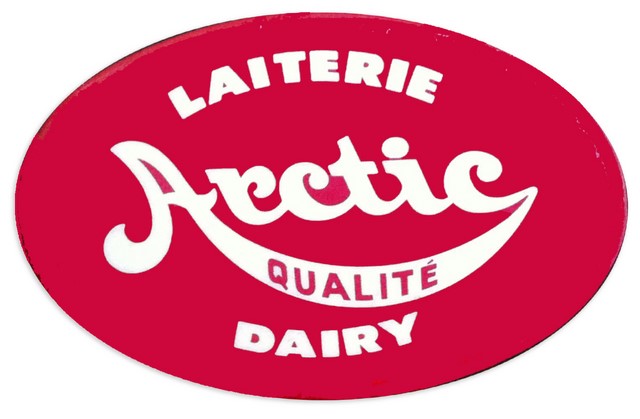 Advertsing Promo Pin button - Pierre Brouilette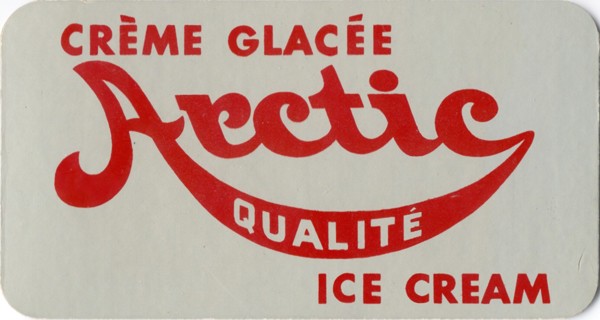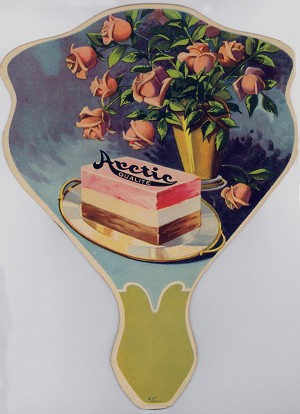 Ice cream Arctic sign - Helen Kerfoot Advertising fan (Nothing on reverse) - Robert Benoît

Invoice - Paul Connor
Milk can Tag - Robert Benoit