Côté Dairy
(1953 - 19??)
" Richard and Rolland Côté Prop."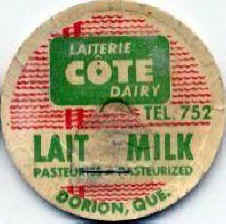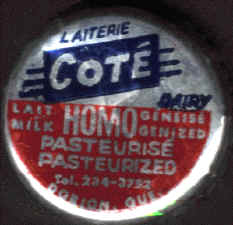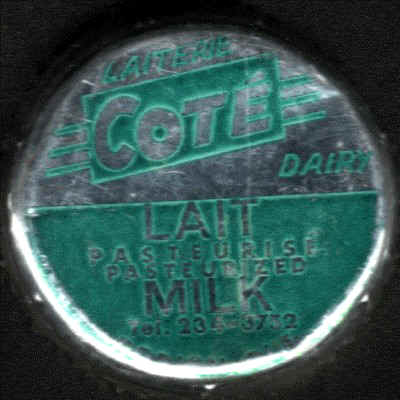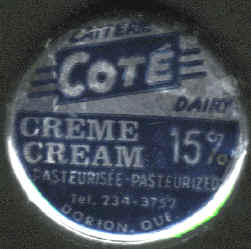 42mm and aluminum caps - Paul Conner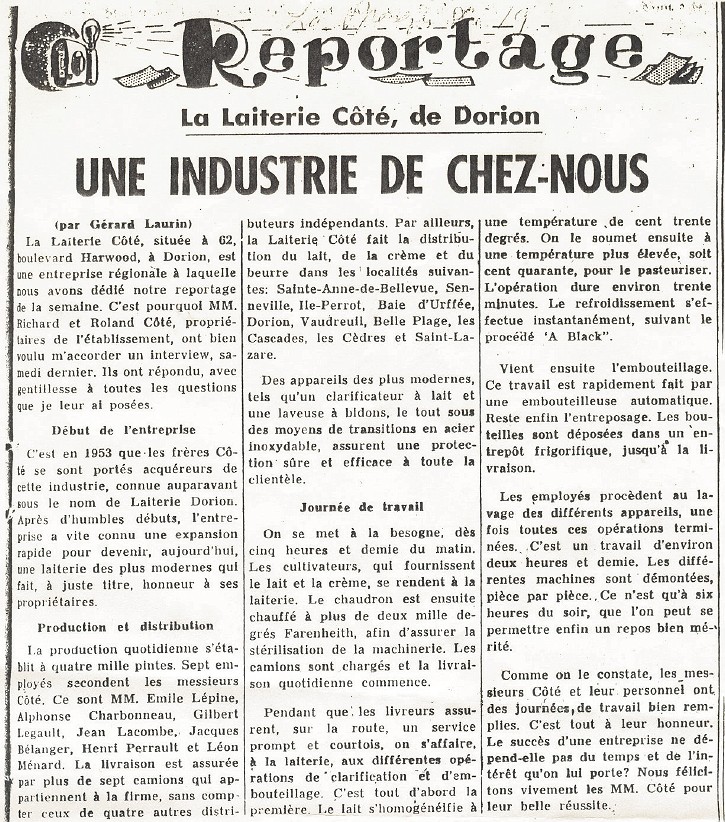 From newspaper "La Presqu'île" august 1958.
Sent by Lise Lirette, spouse of Philippe Pilon from "Pilon & Fils Dairy".
The Côté Dairy operated at two places : First in Dorion in 1953-55
and in 1957 opened a second plant in Rigaud near autoroute 40.