Bedford Dairy
" Jos Campbell Prop. "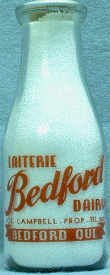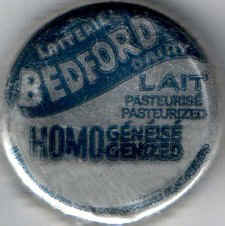 Quart
Pint - Laurier Fluet
Aluminum cap - Denis Morin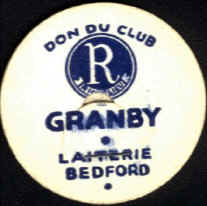 42mm cap - Paul Conner
The Richelieu Club "Granby area" obtained free milk from "Bedford Dairy" for free distribution in schools.
This Dairy has been acquired in 1965 by Granger Dairy of St-Jean. See also Samoisette Dairy history.
Short historic required
Updated 2012-03-27