Vermette & Fils Dairy
(1908 - 1975)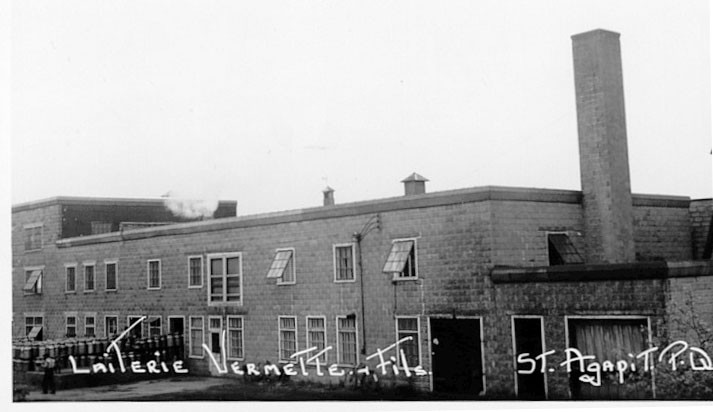 Picture is from Postcard - André Daunais
In 1908, Georges Vermette started in the dairy business buying a small butter factory located in St-Agapit. In 1975, the CLSQ (Coopérative Laitière du Sud de Québec) made the acquisition of "Les entreprises Vermette & Fils". At that time, Vermette & Fils was operating two factories that were situated in Saint-Agapit and Beauceville. - Information Martin Côté
Five sons of Georges were working at the dairy. That was Henri, Alonzo, Marcel, Bertrand and Gaston. The butter and milk powder was their main products. By the years, the Vermette Dairy opened two other plants. One in Beauceville operated by Gaston and the other in Danville operated by Bertrand.
The arena name of St-Agapit "Centre Georges-Henri Vermette" is in honnor of this Dairy. The hockey player Antoine Vermette is a descendant of this honorable family. - Information Évangéliste Bergeron via Paul Conner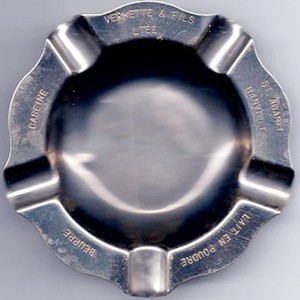 First advertising ashtray - Monique Rhéaume
Second advertising ashtray - André Charette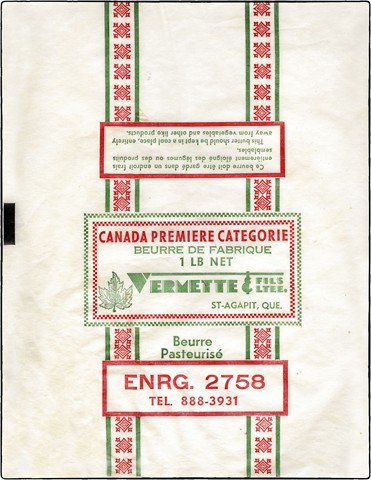 Parchment butter wapper - Daniel Gagnon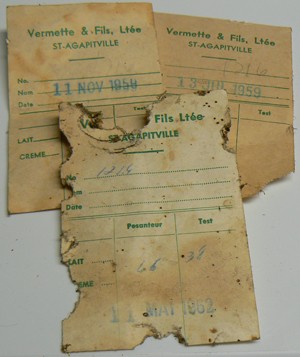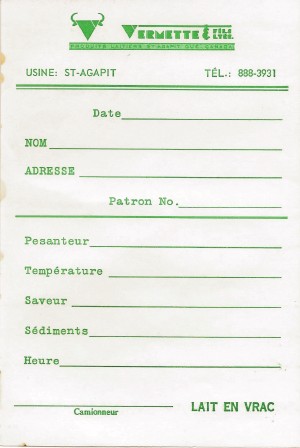 Left Dairy invoices - Luc Côté
Right Dairy invoice - Paul Conner
This city was also called "St-Agapitville"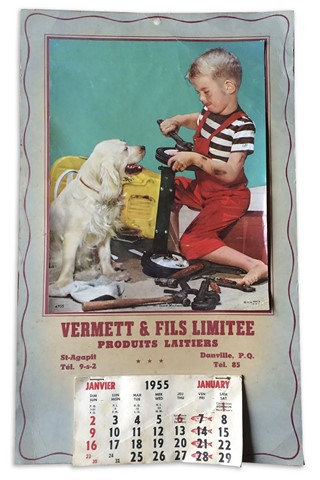 1955 Calendar- Daniel Gagnon