Pointe Claire Dairy Farm
(1931 - 19??)
" J.P. Legault & Sons Props "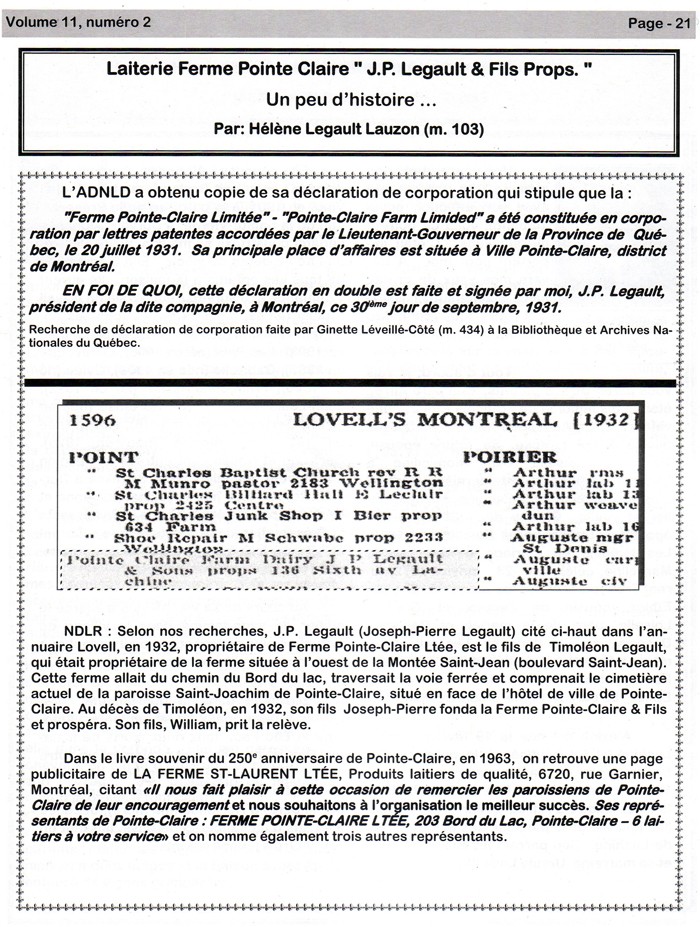 Searches : Gilles Legault
English document dated 1965 : "In the 1890's Timoleon Legault was the owner of the farm bordering the west side of St.John's Road, and farm land on the east side of St.John's Road from the railway to the corner at the north were St.John's Road jogs east, where the new Town Hall now stands. The land in front of the bluff and behind the Shopping Centre was for many years the Pointe Claire town dump. On Timoleon Legault's death his son Joseph carried on and started the Pointe Claire Dairy, and prospered. An older brother, Léon, was a C.P.R. station agent at Beaconsfield until his retirement. A younger sister married Leon Charlebois, a son of the owner of the general store in the village, several farms, and the Lakeshore Road between Valois and Beaconsfield."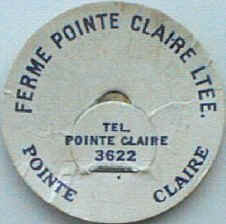 Quart and pint - Steve Lussier
Half pint - Gilles Legault
42mm cap - Paul Conner