Dalpé & Frère Dairy
(1940 - 1990)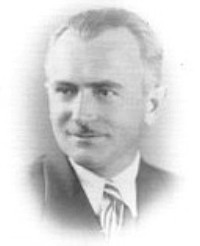 Albert Dalpé
Co-founder of Dalpé & Frère Dairy
Historic
The "Dalpé et Frère" dairy was founded in 1940 by Albert and Gaston Dalpé. It was located at 39, Calixa-Lavallée Street, Verchères. Albert and his wife, Mariette Hébert, had four children, Marcel, Yvon, Lisette and Andrée. Albert died on March 14, 1958, at the age of 45.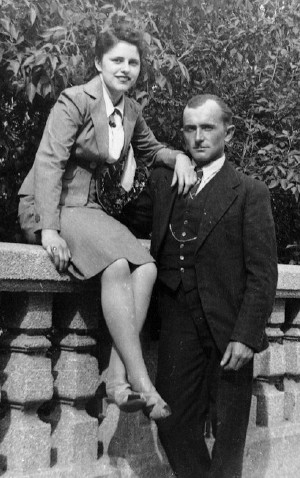 Mariette Hébert and Albert Dalpé in 1937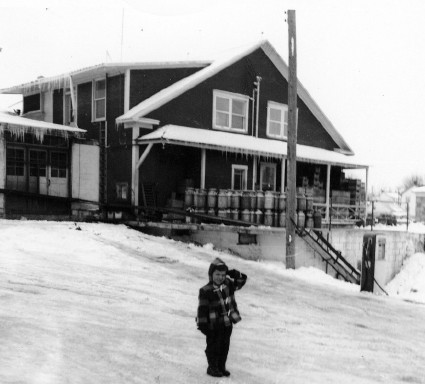 The Dairy was situated at 39, Calixa-Lavallée in Verchères

The first truck!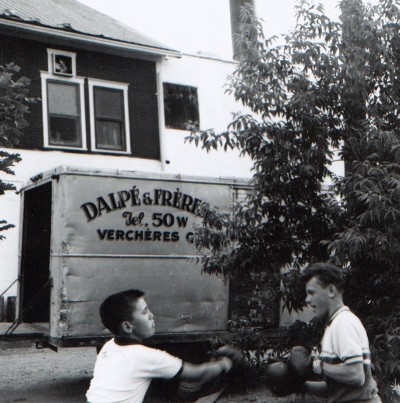 Discussing business !
After the death of Albert, for several years, Gaston and his wife, Flore, had to put a lot of effort into the dairy business. Gaston was sharing the dairy work with Albert's sons, Marcel and Yvon. It was a heavy load for Gaston who was also mayor of Verchères. And Gaston died in 1970.
Both widows, Flore and Mariette, took over the responsibilities of managing the dairy until 1976 when they decided to sell their shares to Marcel, Mariette's son, and to the secretary, Gilles Trudeau. In 1980, The Dalpé Dairy won the "Lys D'Or", awarded for the quality of their Emmental type of cheese.
* The dairy was sold to Agropur in 1983, however they kept the business running under the name "Dalpé et Frères" until 1990 when Agropur closed the dairy.
Source: "Agropur" Claude Beauchamp p. 274
Yvon worked at the dairy until the end of 1990. Lisette and Andrée, never worded there.
Sources: Mariette Hébert Dalpé,
Patrick Desmarais, the son of Andrée Dalpé
Mrs Dalpé was met on the 20th of June 2002
She told the bottles were not identified to the dairy!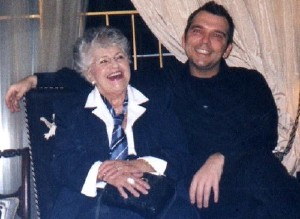 Mariette Hébert Dalpé and her grandson, Patrick!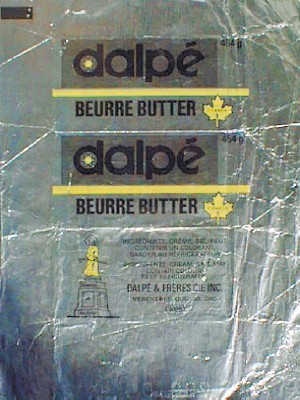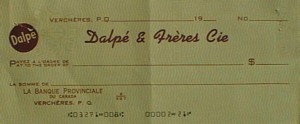 Butter parchment wrapper and cheque - Mariette Dalpé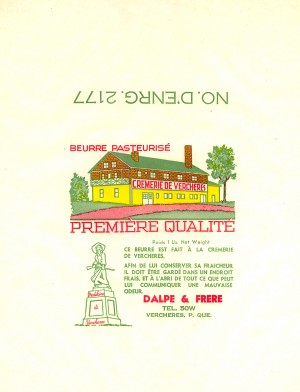 Butter parchment wrapper - Marc-André Proulx
Searches: Jean-Guy Comtois